Summer co-op season is upon us once again and you may be thinking to take this opportunity this year. Well, if your goal is to get work experience in Toronto, you are in the right place.
Toronto, Canada's largest city, has become one of the most popular tourist destinations in North America, and if you're going to complete your summer co-op in this major city, this article will help you to find some fun free-time activities during your co-op opportunity.
Free-time Activities for Summer Co-ops in Toronto
This summer will be a great time to add to your resume by working a summer co-op. You will have a lot of free time to immerse yourself in a new work environment, learn new skills, and maybe even save some money.
This experience will help you to get a glimpse of what an office job looks like since there isn't a class in college that teaches you what being in an office is like.
We are not covering the benefits of co-ops in this article but covering a free-time activity list with you so you'll have some fun after your daily tasks are done.
You can tour the Royal Ontario Museum during your Toronto Co-op.
The Royal Ontario Museum is a great place to visit if you wish to travel back in time while in Toronto. For people interested in different parts of history, science, and the arts, this is one of the top things to do in Toronto.
It's easy to see why the Royal Ontario Museum is so popular, with millions of items displayed in more than three dozen galleries. The Royal Ontario Museum houses historical and prehistoric artifacts. From the first century, there are fragments of dinosaur bones on display.
Ripley's Aquarium of Canada can be one of the ideal routes for an interesting trip for you.
Water activities might be one of the most enjoyable aspects of a trip to Toronto, Canada. One of the many Toronto attractions you won't want to miss while your co-op in Toronto is Ripley's Aquarium.
Ripley's Aquarium, which opened in 2013, features hundreds of different species to appreciate. Visit here if you want to see and learn about fish and other water-loving animals.
Toronto Raptors NBA Games in Toronto internship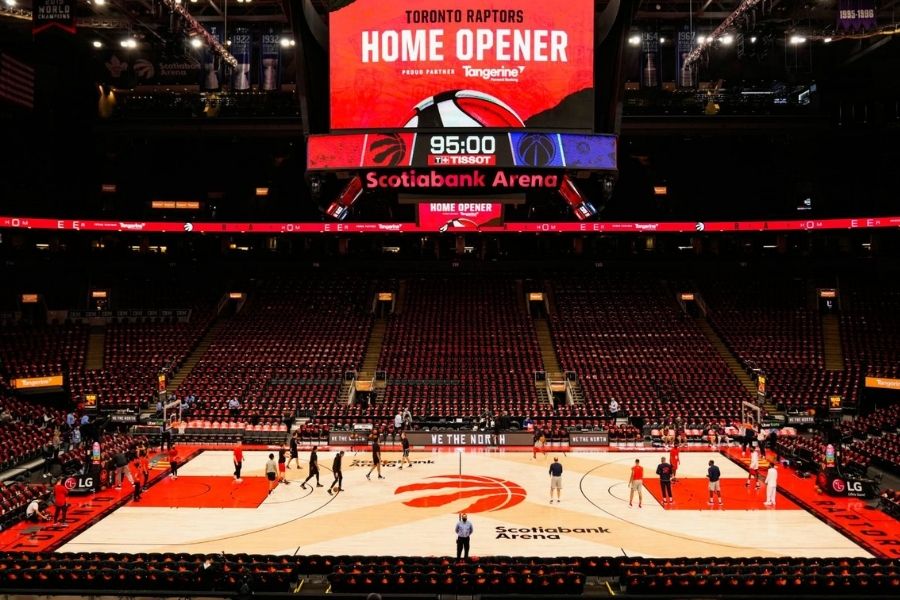 The Toronto Raptors are a Canadian professional basketball team headquartered in Toronto. In 2019, he was crowned champion.
Toronto Raptors NBA Games may be the activity for you during your co-op if you appreciate basketball and enjoy coming to or watching games.
You can go to the Toronto Botanical Garden.
You don't have to be a florist or a botanist to appreciate how lovely plants are. One of the most beautiful sites to visit in Toronto is the Toronto Botanical Garden. You can view a variety of beautiful plants in a well-kept setting where they can thrive.
The Toronto Botanical Garden has been open for over 60 years. It had 17 separate gardens, so there were plenty of perennials, hedges, fruit trees, and other plants to admire.
Second City Toronto can be a fun activity option during your co-op process.
The "Second City" in Toronto is well-known among comedy fans. With the help of Second City Toronto, Gilda Radner and Mike Myers ascended to popularity.
Preparing to attend a performance and making your mind laugh is one of the most enjoyable things to do in Toronto. You can even end your evening with supper at Wayne Gretzky's neighboring restaurant.
Lockhart
Whether you're a die-hard "Harry Potter" fan or have never heard of the kid wizard, you'll have a terrific time at The Lockhart.
This is a bar in Toronto, Canada that transports you to Hogwarts without the need of a wand. Lockhart's menu will astound you with just one glimpse.
Better Beer is a version of "Butterbeer," one of the Hogwarts world's staple dishes. Snacks such as homemade chocolate frogs are also available. If you're searching for something different to do during your Toronto co-op, The Lockhart will be a fantastic experience.
Another option is to visit the MZTV Television and Archive Museum.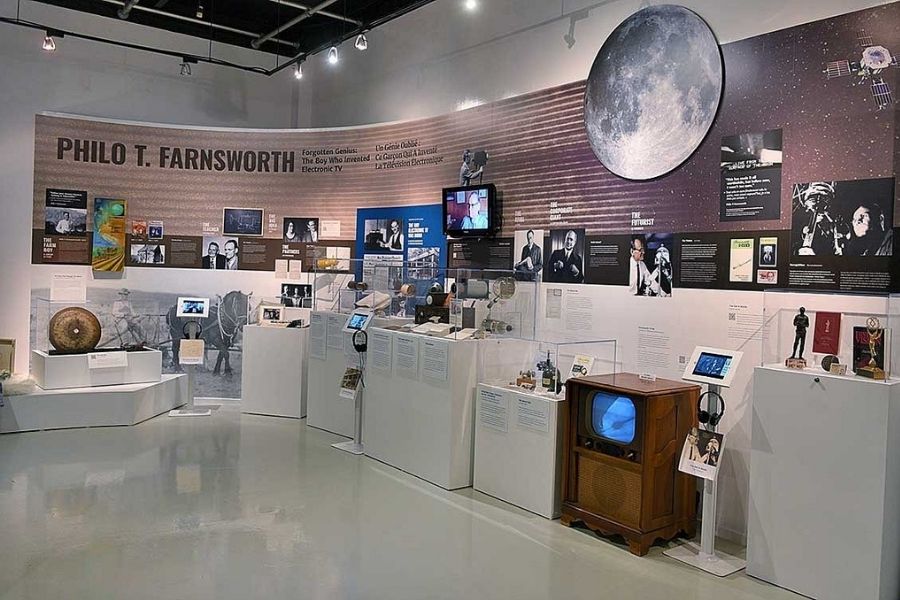 The exhibits in the Ontario Museum are more focused on science than on television art. You can see how television has progressed as a piece of technology in this diagram.
Sets that are now considered archaic were once cutting-edge, and I hope that your time here has increased your appreciation for them.
A Marilyn Monroe set, a set unveiled at the 1939 World's Fair in New York, and vintage sets of various kinds are among the most popular attractions of the MZTV Television and Archive Museum.
There are a lot of lovely things to view here. This museum is a must-see for anyone interested in learning everything there is to know about television.
You can see how far television technology has progressed since its origins by visiting the MZTV Television and Archive Museum.
Old Chinatown in Toronto.
You might not know how many Chinatowns there are in the United States. In Toronto, there are actual. The Old Chinatown we're talking about, on the other hand, is located near downtown Toronto.
When it comes to illustrating the value of diverse cultures coming together, this is one of Toronto's most popular attractions.
In terms of size, Old Chinatown is quite large. Hong Kong's population also originates from all over the world, with residents hailing from southern and mainland China, Vietnam, and Thailand.
You can also anticipate enjoying visiting some of the city's most intriguing boutiques.
One of the nicest sites to visit in Toronto is Old Chinatown. Cultural variety, as well as varied traditions, can be enjoyed. This region is also home to some amazing businesses.
Toronto Music Garden
This urban garden, located in Toronto's Harbourfront area, is easily accessible for tourists exploring downtown and offers spectacular views of the CN Tower.
Casa Loma
Although Canada isn't known for its castles, Toronto is home to one that has become a popular tourist destination. Casa Loma is a 98-room castle erected in 1914 by Canadian millionaire Sir Henry Mill Pellatt, who went bankrupt shortly after finishing his dream residence.
Casa Loma is now a museum and a popular filming site, most notably for the X-Professor Men's Xavier's School for Gifted Teens.
Take the self-guided tour where you can fly at a faster pace unless the site is packed; it can be difficult to get past crowds at busier times, especially in some of the smaller locations, tunnels, and towers. Secret corridors, gardens, and a subterranean pool are all must-sees.
Ok, we covered the best free time activities during your co-op and we hope you'll find some value in this article. For more student-related content you can always check our community blog.
Also, we like to add a Toronto co-op reminder here;
Summer 2022 Co-op Housing Dates in Toronto: May 1st – August 31st
Harrington Housing offers affordable housing for those who search for top-quality co-op housing options and we have a team of friendly booking experts to help you through every step of the process.